Eurostep, now a BAE Systems company, delivers software and services for product lifecycle management, focusing on exchanging and sharing data within and between enterprises. Services range from pre-studies to the implementation and support of systems. Eurostep has subsidiaries in Sweden, the UK, France, Finland, Germany, and the US and has blue-chip customers in various industries, including automotive, aerospace, defence, energy, high tech, and building & construction.
As one of its core activities, Eurostep delivers training in product data management and related standards such as STEP and PLCS. Eurostep also hosts seminars and conferences.
Eurostep invests in creating an open climate between software vendors, the industry and academia.
Standards like STEP are very much driven by the user communities who are concerned with avoiding vendor unique data formats and vendor proprietary solutions. PDT Europe will continue to provide an opportunity for the business-, industrial- and scientific communities to report, monitor, and discuss the progress made within the PDT, PDM, PLM and CM methodologies and their industrial/commercial applications.
---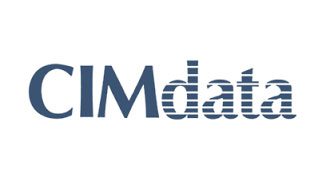 CIMdata, a leading independent worldwide firm, provides strategic management consulting to maximize an enterprise's ability to design and deliver innovative products and services through the application of Product Lifecycle Management (PLM) solutions. Since its founding in 1983, CIMdata has provided world-class knowledge, expertise, and best-practice methods on PLM solutions. These solutions incorporate both business processes and a wide-ranging set of PLM-enabling technologies.
CIMdata works with industrial organizations and providers of technologies and services seeking a competitive advantage in the global economy. In addition to consulting, CIMdata conducts research, provides PLM-focused subscription services, and produces several commercial publications. The company also provides industry education through PLM certificate programs, seminars, and conferences worldwide. CIMdata serves clients around the world from offices in North America, Europe, and Asia-Pacific.